Back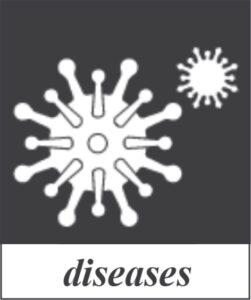 August 2023
Is There a New Road to Spinal Cord Injury Rehabilitation? A Case Report about the Effects of Driving a Go-Kart on Muscle Spasticity
Authors: Giacomo Fari 1, 2, Maurizio Ranieri 1, Riccardo Marvulli 1, Laura Dell'Anna 1, Annatonia Fai 1, Lucrezia Tognolo 3, Andrea Bernetti 4, Laura Caforio 1, Marisa Megna 1, Ernesto Losavio 5
Affiliations:
Department of Translational Biomedicine and Neuroscience (DiBraiN), Aldo Moro University, 70121 Bari, Italy
Department of Biological and Environmental Science and Technologies (Di.S.Te.B.A.), University of Salento, 73100 Lecce, Italy
Rehabilitation Unit, Department of Neuroscience, University of Padova, 35100 Padova, Italy
Department of Anatomy, Histology, Forensic Medicine and Orthopedics, Sapienza University, Piazzale Aldo Moro 5, 00185 Rome, Italy
Neurorehabilitation and Spinal Unit, Clinical and Scientific Institutes Maugeri IRCCS, 70124 Bari, Italy
Journal: Diseases - August 2023, Volume 11, Issue 3, Article no. 107 (DOI: 10.3390/diseases11030107)
Background: Traumatic spinal cord injury (SCI) is a neurological disorder that causes a traumatic anatomical discontinuity of the spinal cord. SCI can lead to paraplegia, spastic, or motor impairments. Go-karting for people with SCI is an adapted sport that is becoming increasingly popular. The purpose of this case report is to shed light on the effects of driving a go-kart on a patient with SCI-related spasticity and to deepen understanding of the possible related role of whole-body vibration (WBV) and neuroendocrine reaction.
Methods: The patient was a 50-year-old male with a spastic paraplegia due to traumatic SCI. He regularly practiced go-kart racing, reporting a transient reduction in spasticity. He was evaluated before (T0), immediately after (T1), 2 weeks after (T2), and 4 weeks after (T3) a go-kart driving session. On both sides, long adductor, femoral bicep, and medial and lateral gastrocnemius spasticity was assessed using the Modified Ashworth Scale (MAS), and tone and stiffness were assessed using MyotonPRO.
Results: It was observed that a go-kart driving session could reduce muscle spasticity, tone, and stiffness.
Conclusions: Go-kart driving can be a valid tool to obtain results similar to those of WBV and hormone production in the reduction of spasticity.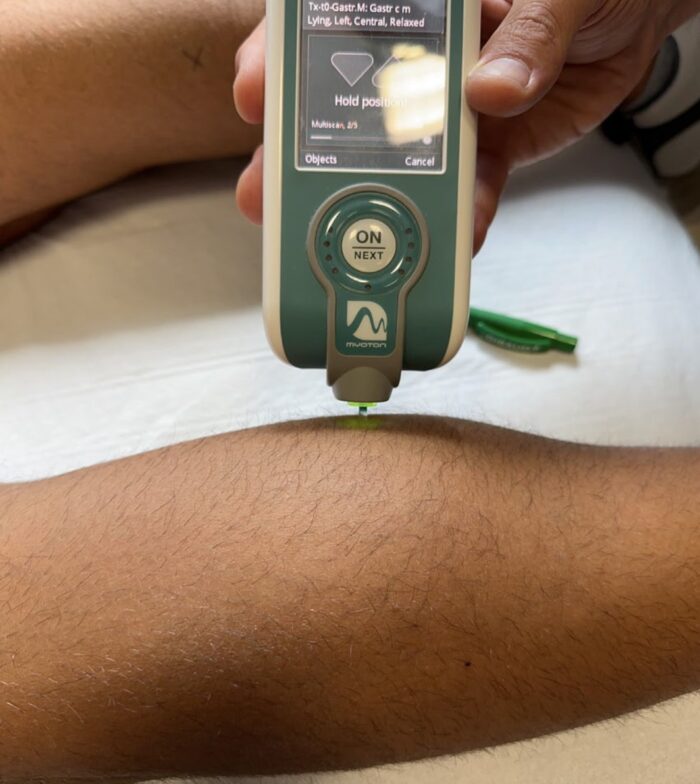 Figure 4. Left medial gastrocnemius tone and stiffness evaluation using MyotonPRO.
Keywords: musculoskeletal, spasticity, whole-body vibration, adapted sports, endocrine system, therapeutic strategies
Go-kart driving may represent a new opportunity for the rehabilitation of patients with motor disabilities resulting from SCI or other neurological pathologies, even though the mechanisms underlying the transient reduction in muscle spasticity are not clear. We hope that our experience can provide a starting point for further studies of higher quality to confirm our results and to verify whether they can be extended to larger samples.
Back