Back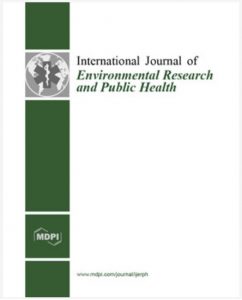 March 2023
Botulinum Toxin and Dynamic Splint Restore Grasping Function after Stroke: A Case Report
Authors: Denis Moskiewicz 1, 2, Malgorzata Mraz 1, Dagmara Chamela-Bilinska 1
Affiliations:
Department of Physiotherapy, Wroclaw University of Health and Sport Sciences, 51-612 Wroclaw, Poland
Rehabilitation Department, T. Marciniak Lower Silesian Specialist Hospital, Emergency Medicine Center, 54-049 Wroclaw, Poland
Journal: International Journal of Environmental Research and Public Health - March 2023, Volume 20, Issue 6, Article no. 4873 (DOI: 10.3390/ijerph20064873)
Evidence on the effectiveness of upper extremity rehabilitation post-stroke is inconclusive. We evaluated a tailored therapeutic program with dynamic splint and botulinum toxin injections for the treatment of upper extremity muscle spasticity.
A case of a 43-year-old woman with chronic spastic hemiparesis after ischemic stroke with significant mobility impairment in the left upper extremity was described.
A 16-week program consisted of three 50-min sessions daily and focused on grasping and releasing with and without the splint. The patient was evaluated before botulinum toxin injection and after 6, 12 and 16 weeks according to the International Classification of Functioning, Disability and Health, and included the following scales: Fugl-Meyer Upper Extremity Assessment (FMA-UE), Modified Ashworth Scale, Numerical Rating Scale (NRS), MyotonPRO, Stroke Impact Scale, Box and Blocks. Photographic documentation made before and after the experiment was compared.
Motor functions improved by 19.7% on FMA-UE, spasticity was reduced by one degree and pain at rest and during activity decreased by one score on NRS. A reduction in the oscillation frequency of the relaxed muscle and the stiffness of the examined muscles was observed. The patient regained grasping function. Health-related quality of life was systematically improving with a 35% increase at week 16 compared to the baseline.
The combination treatment for spasticity based on botulinum toxin and SaeboFlex® dynamic splint in a patient with chronic spastic hemiparesis reduces disability and improves quality of life. However, further research is needed to investigate the treatment results.
Keywords: rehabilitation, grip, hand, orthosis, SaeboFlex, spasticity
The results of the experiment show a positive effect on treating spasticity of the upper extremity with BoNT in combination with a tailored therapeutic program using the SaeboFlex® dynamic splint in a patient after stroke at all levels of the International Classification of Functioning, Disability, and Health. After 16 weeks of therapy, muscle tone normalized as a result of a reduction in spasticity as well as frequency oscillations and muscle stiffness within the upper extremity and trunk. The motor function of the upper extremity improved, and the grasping function was regained. Although pain remained almost at the same level, the patient's quality of life improved. The positive effects of the treatment translated into the patient's self-esteem and the effects on her daily functioning were noticed by her family. The combined treatment with thed BoNT and SaeboFlex® dynamic splints can improve functional status in post-stroke patients. The conducted experiment is a pilot study. The result obtained encourages the authors to undertake further research on a well-characterized and fairly homogeneous group of people after a stroke. The results of further research will allow conclusions regarding the population of people post-stroke to be drawn.
Back